Sustainable Design & Green Mark
Sustainable Design
Sustainable design enhances the environment for human habitation. This is conducive for social and cultural developments.
Sustainable design has always been integral to AKN Architects' practice, especially in the tropical context. In the pursuit of sustainability, the firm tries to achieve optimum environmental (both urban and natural) and social solutions in architecture and planning. This environmental consciousness helps to mitigate carbon footprint and conserve resources for future generations. It also leads to clean air and clean water for human habitation. The practice also recognises that urban development can be part of the local ecosystem.
As such, AKN Architects believes in the retention, as much as possible, the existing bio-diversity to augment this ecosystem. Architecture, engineering and sustainable design principles are merely the means to preserve the existing ecology and culture. In the medium to long run, sustainable design can be cost effective to clients in terms of minimal maintenance.
The projects undertaken by the firm, from planning and urban design to architecture, exhibit qualities that seek to improve this man-nature disconnect.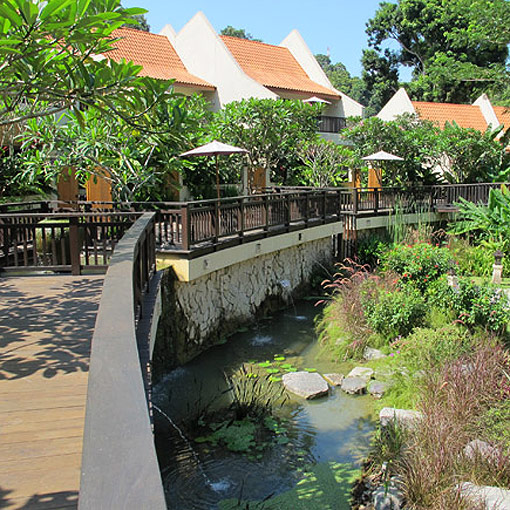 Green Mark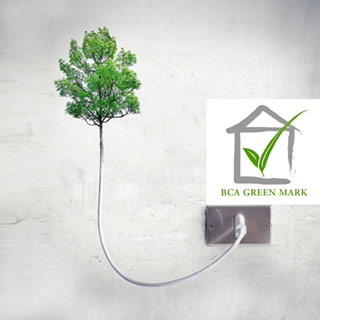 As a national target, 80% of all buildings in Singapore will have a green mark certification by 2030. Currently, the 4 category of green mark certifications (BCA Green Mark Platinum, Gold-plus, Gold and Certified) are already being implemented for all new buildings. The assessment criteria for certification cover the following areas:
a. Energy Efficiency.
b. Water Efficiency.
c. Environmental Protection.
d. Indoor Environmental Quality.
e. Other Green Features and Innovations.
AKN Architects provides Singapore's green mark certification service.